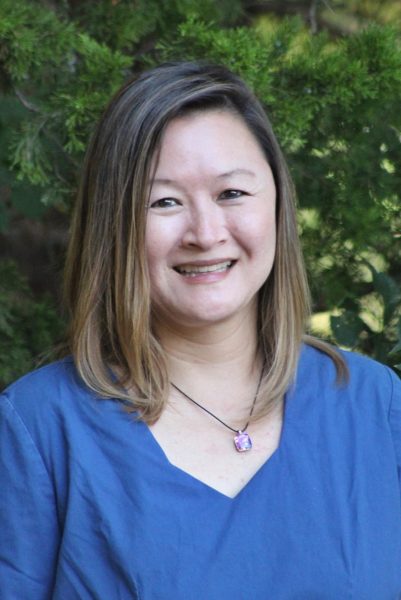 Board Certified Family Medicine Physician
Jenny Le is a board-certified family medicine physician who looks forward to being your partner-in-health! She was born in Pontiac, Michigan and later raised in a small town two hours north of Detroit where her father was a country doctor. She attended the University of Michigan for undergraduate and medical school. After nine years in Ann Arbor, Michigan, she decided that she had enough of the snow and cold and looked for somewhere considerably warmer. She ended up doing her family medicine residency at the University of Texas in Houston. There, she met her first Asian American guy that wore a cowboy hat, had a Texas accent and drawled "howdy"! She was so taken by his charming manner that she decided to marry him! Hamilton has been one of the biggest blessings in her life. In fact, he was the one that brought her to Oklahoma. They moved here in the summer of 2001 when he started his surgical residency at OU, and she worked for Integris and then later on, the Kickapoo Tribe. In 2006, they left Oklahoma after he graduated from his surgery residency, so Hamilton could serve on Active Duty in the Army. Along the way, they had stops in California and Germany. Their time in the Army was an amazing experience, and gave her a deep appreciation for being an American, especially after being a military wife with a husband who was deployed to Iraq. After five years away from Oklahoma, they couldn't stay away and came back! Jenny and Hamilton realized that Oklahoma is where they wanted to raise their two children – Jasmyne and Austin. Both are teens now and are thriving which has reinforced that they made a great decision to raise them in the Sooner State!
With healthcare in transition, Jenny felt like she wanted to go back to the core of what medicine means to her – the special relationship between a provider and her patient. She wants to have the time to really focus on getting to know her patients and what their concerns are. She thinks that our spiritual and emotional health is tied to our physical health. It is all interconnected and equally important. She thinks lifestyle and living a balanced life is important for overall health.
She focuses on trying to keep people healthy by helping them make good lifestyle choices for them. Jenny loves and values her relationships with her patients. She feels that she has been "called" to medicine and it is a part of who she is. She looks forward to partnering with you towards healthier, happier, and more balanced life.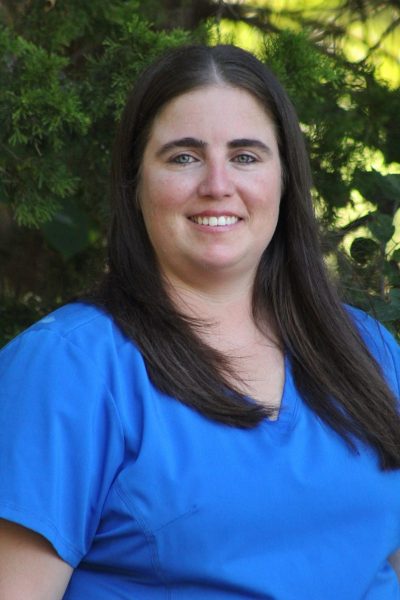 Tricia has been a Medical Assistant since December 2007. After completing the program, she started working for an Urgent Care clinic. She moved to the field of Family Medicine in October 2008 and started working with Dr. Jenny Le in December 2012.
The two of them have been an inseparable team ever since! Dr. Le values Tricia for not only her strong work ethic but more importantly, her compassionate heart. She often tells the story of when she first met Tricia, and how she was certain that Tricia didn't like her because she didn't even speak two words to her. Circumstances, however, threw them together and they started working together. Tricia started as a float for Dr. Le when her Medical Assistant was unavailable. This was when Dr. Le realized just how invaluable Tricia was and how big her heart really is. After only working with her for a couple of weeks, Dr. Le realized what an amazing team the two of them made, and the next couple of weeks were spent trying to convince Tricia of the same. Finally, she wore Tricia down and they have been together ever since. Dr. Le wouldn't have it any other way. She will tell anybody who listens that Tricia is her "right hand" and her "left hand".
The secret to Tricia is that she grew up in an amazing family that is supportive and loving. She grew up in Guthrie, Oklahoma with five siblings, including one identical twin sister, Kimmie. Her family is known for being kind and generous. Tricia extends this kindness to the people in her life, including the patients of their practice and her own nuclear family. She and Joe have 3 children – Megan, James and Blake. Megan and James are out on their own trying to make their mark on the world. Blake is a 2 year-old toddler mess, providing antics that make all of us laugh.
In this practice, Tricia's role is equally as important as Dr. Le's. She keeps things running smoothly behind-the-scenes so that Dr. Le can focus on patient care. Without her, Dr. Le couldn't do what she does for her patients. Dr. Le understands this and is always thankful and appreciative to Tricia for this.